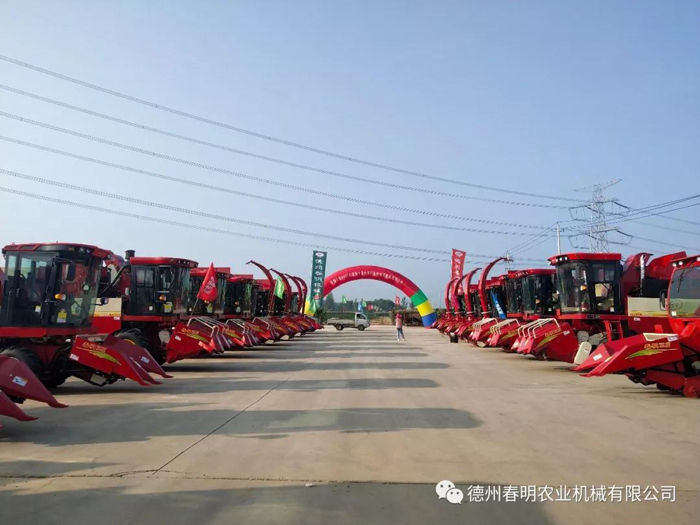 July 19, 2019, the Texas Agricultural Machinery Co., Ltd. Chun-ming
is
known as

"the historic city, the canal Pearl, music in the ancient county, champion of the town" reputation of wucheng -
held its

2019 annual tenth full range of
testing ground
corn
Chunming company
harvester site promotion, from across the kingpin provinces more than 300 dealers and users friends to visit the site to participate in this event. The opening ceremony was presided over by Deputy Agricultural Machinery Co., Texas Zhoutian Peng Chun-ming, guests have attended the Chinese Academy of Agricultural Mechanization Hohhot branch president Wang Zhenhua, Jilin Agricultural Machinery Testing Station chief Li Li, Diaopei Song dean of Shandong University of Technology,
Inner Mongolia Huade Mu grass Machinery Co.,

Ltd.,
general manager of white River, Dezhou development Center agriculture and rural Agricultural Machinery technology Extension station owners Tang, Wu County agriculture Bureau Director Zhao rural, town party secretary Wu Wu County secretary Wang, Chun-ming Texas agriculture Machinery Co., Ltd. General Manager Huo Deyi.
Mid-morning,
after
the relevant leaders
Chun-ming,

general manager of
the company Huo Deyi
a wonderful

speech,
promotion
officially
kicked

off.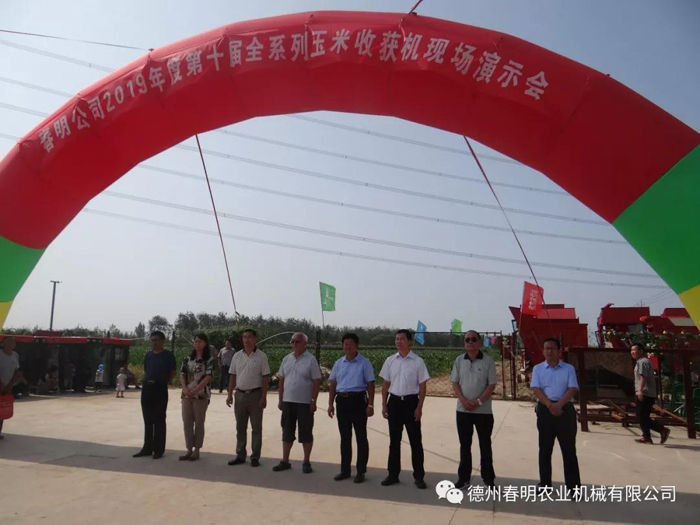 The promotion will live demonstration of spring were the winning numbers 4YZQP-4 ear of corn stalk harvesting machine, 4YZP-4A-type self-propelled corn harvester, 4YZQP-3B ear of corn stalk harvesting machine, 4YZP-3B Self propelled corn harvester, supporting 4QX-2400 type forage harvester harvesting station, supporting 4QX-1400 type forage harvester harvesting units, 4YPU-3A type crawler corn harvester, 4YPU-2A type crawler corn harvester, 4YZP- 2C-type self-propelled corn harvester (four wheel drive), etc. 9 products harvesting operations.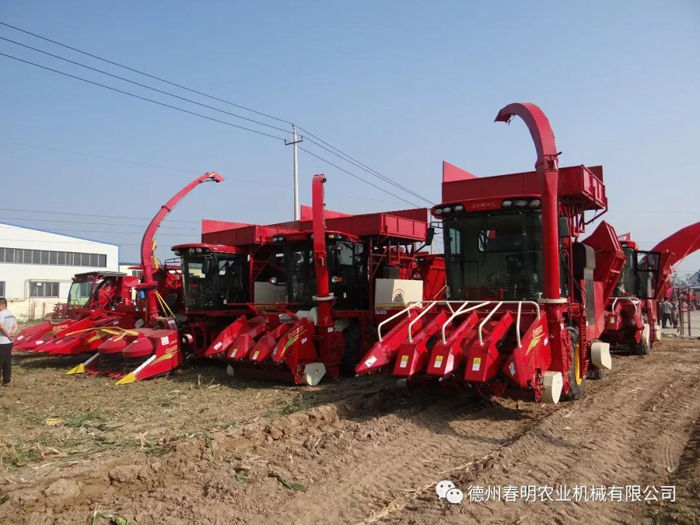 In addition, the job site also were demonstrated straw crushing and recycling machine, the new eight large spade plow - plow and other products. Good operating results, by the leaders, dealers and users friends praise. No scene and launched discount purchase activities related models, the user receives the booking of the day more than 10 sets.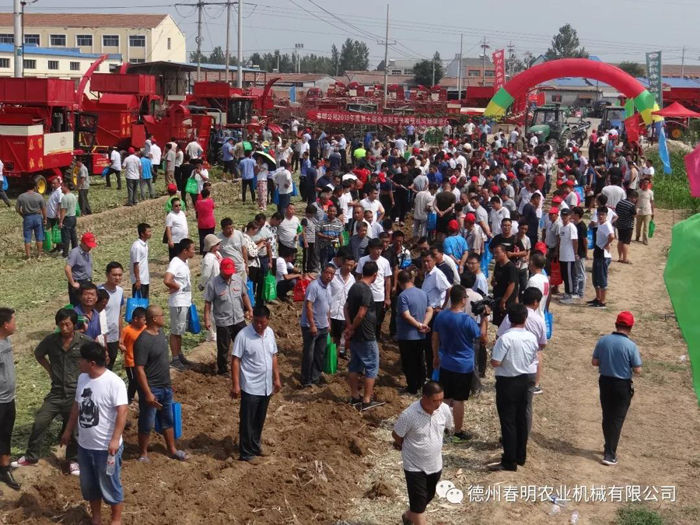 After the demonstration, held a farewell luncheon in Wu City hotel. The luncheon, Huo always conceal his excitement and gratitude. In the tenth anniversary of its establishment, review their own business two decades, from scratch, which is inseparable from the majority of dealers and users support and help of friends. Chunming company has been adhering to the "honesty, righteousness Germany first" business philosophy of stable development. Total Huo said: Chunming will not forget the early heart, move on, in a responsible society, for users and responsible attitude to further product well, greater efforts to optimize the product structure, improve product quality. So that dealers can make money, so that the user's friends to buy rest assured that with the Shuxin.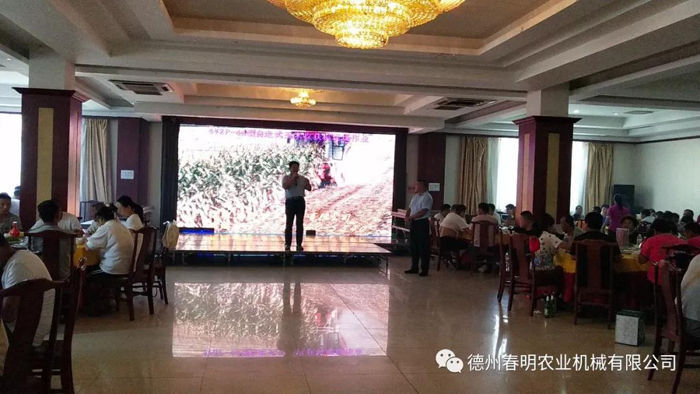 The seminar was a complete success! In this very grateful for your strong support dealers and users friends, Chunming company will be delivered, in 2019, let us work together for common development and create brilliant!